Choose from hundreds of quality retro cycling jerseys from Outdoorgoodstore. We have cycling jerseys and kits for men, women, and kids. Perfect for both recreational and pro cyclists. Stay cool and stylish with our 100% polyester, moisture-wicking jersey materials suitable for all seasons. Can't find what you're looking for or in need of jerseys for your cycling team or an event? Feel free to contact us or create your own custom jersey with our state-of-the-art 3D Cycling Jersey Kit Designer. Read our reviews to see what our happy customers have to say! We offer hassle-free returns to our California location.
Description
Tailored to European & Asian fit

We recommend ordering 1-2 sizes larger

See size chart

Jerseys

100% Polyester Mesh
Full Frontal Zipper
3 Reinforced Stitched Back Pockets
Elastic Waist Silicon Gripper to Prevent Movement

Shorts & Bibs

80% Polyester 20% Lycra
Lined with 3D Gel Padding
Bibs & Shorts both available 

Leave a note during checkout

Highly Breathable Material
Sweat-Wicking Quick Dry Technology
Full Sublimation Heat Transfer Printing

Imported Italian ink
Does not fade
Size Chart
Care Instructions
Customer Reviews
01/24/2021
Nice jersey, my son loved it!
kim u.

United States
12/18/2019
Great jersey
Well-made and attractive. Cut very small, though. I'm not a big guy, and I don't like tight cycling shirts, so I ordered an XXXL, and it fits very comfortably. Would definitely buy another.
Anonymous

United States
11/19/2019
Great jersey—just runs small
My wife loves this jersey! Had to size up one as suggested (2 if you want it looser), but it appears well made and is very comfortable.
Michael B.

United States
09/10/2019
Sizing Off. Customer Retention lacking.
The sizing chart for this jersey is completely off. I ordered a size according to the chart and was disappointed. Shipping took an atrocious 3 weeks. I messaged "Tyler" to see if there was a way to order another jersey expedited and just absorb the loss myself. His solution was for me to order another jersey, and he would send it "expedited" even though that meant it could take anywhere from 3-4 weeks. Why in the world would I order another jersey that takes even longer to arrive? It'll be winter by then. I wanted to stay a customer, but they made it impossible.
Jeffrey D.

Canada
09/10/2019
Outdoor Good Store
Hi Jeff, thanks for your feedback, and we're sorry you were not happy with your experience. It is fully disclosed to all customers that items need time for production and are shipped from Asia which takes 2-3 weeks for arrival. To save time, we recommended that you purchase another jersey first while the return gets shipped back to us in California, then we would simply refund you. We would love to keep you as a customer, please contact us anytime.
07/31/2019
Same great quality as other brands
Great jersey, great high quality materials at prices that won't break the bank
Isaac F.

United States
01/02/2019
Looks good!
It took a couple of tries to find the right size but Tyler was a great help. I was able to return the wrong sized shirt no problem with an immediate refund. My husband loves his new Sriracha Jersey too!
12/07/2018
Cycle Jersey
Runs very small as it is made it China. I ordered a 4x for a 6'4" larger guy. He would normally be a US 2x. Fit great. Just like the expensive ones here.
11/30/2018
Excellent Purchase
This is an outstanding jersey, and the service from this company is absolutely fantastic. I will be shopping at this website for quite sometime..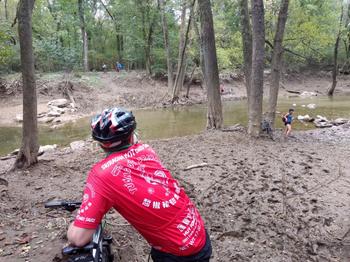 11/30/2018
Boyfriend getting too many compliments
This jersey is good quality material, feels soft, and fits well. A little too well. Boyfriend gets nonstop compliments every time he wears it out cycling, the ladies will not leave him alone. Nor the men, for that matter, although I suspect they may be mostly envious that their jersey is not as cool. Boyfriend has essentially ceased to wear any of his other jerseys, and this one has held up well to the constant punishment of sweat and laundry. A mixed blessing, I suppose. I'd recommend this Sriracha cycling jersey if you want to feel unsatisfied in every other jersey you own and like being flocked by adoring fans dropping endless compliments on you every time you go out in public. Do not recommend buying for your Boyfriend, do recommend purchasing for yourself.